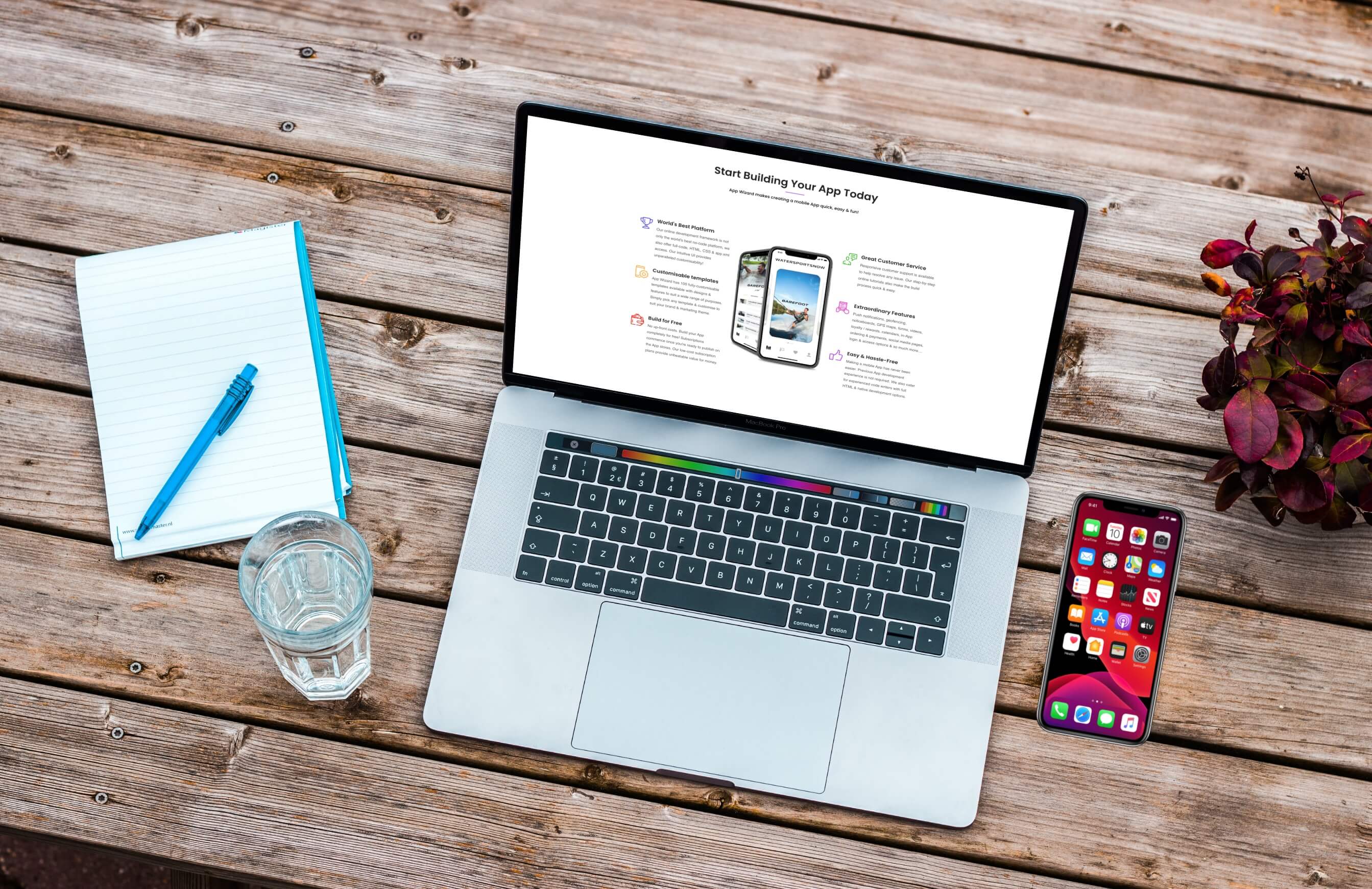 Anyone can sign-up for free account to create and edit an unlimited number of Apps.
Our intuitive self-build framework provides full flexibility - simply use a pre-built template & customise your App to suit your preferences, or build your App completely from scratch.
All 'Apps under construction' can be previewed using the free App Wizard Previewer, so you can test out the design & functionality on your device, prior to publishing.
To publish an App at the App Store or Google Play, a paid subscription plan, which includes the app development cost, must be activated. The number of Apps you can publish depends on the particular subscription plan selected.
App Wizard provides three great monthly subscription plans. Build for free, then start your subscription once you're ready to publish and cover the app development cost.
With 98 templates and over 150+ page types to choose from, you'll always be able to develop an App to suit your particular business or purpose.
Register for a free account, or choose your subscription plan below (when you're ready to publish). Get started today!
Please select your preferred payment method at the bottom of each subscription option below.
Every App Wizard self-build subscription includes the following features:
Build for Free
No Time Limit
Unlimited Updates
Unlimited Draft Apps
Free Preview Service
No cancellation fee
No Set-Up Fee
Full Customisability
Unlimited Push Notifications
In-App Ordering & Payments
Unlimited Cloud Hosting
HTML, CSS & XML Access
Online Support
iOS, Android & PWA Platforms
Build for Smartphones & Tablets
Choice of 150+ Page Types
Choice of 98 Full App Templates
Money Back Guarantee


Best for: Small Businesses