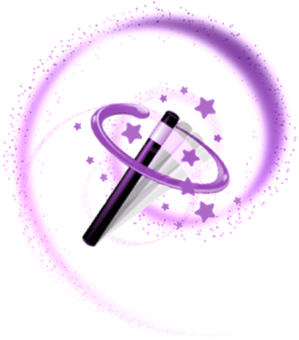 We recommend backing-up your App and saving recent changes at regular intervals throughout the build process.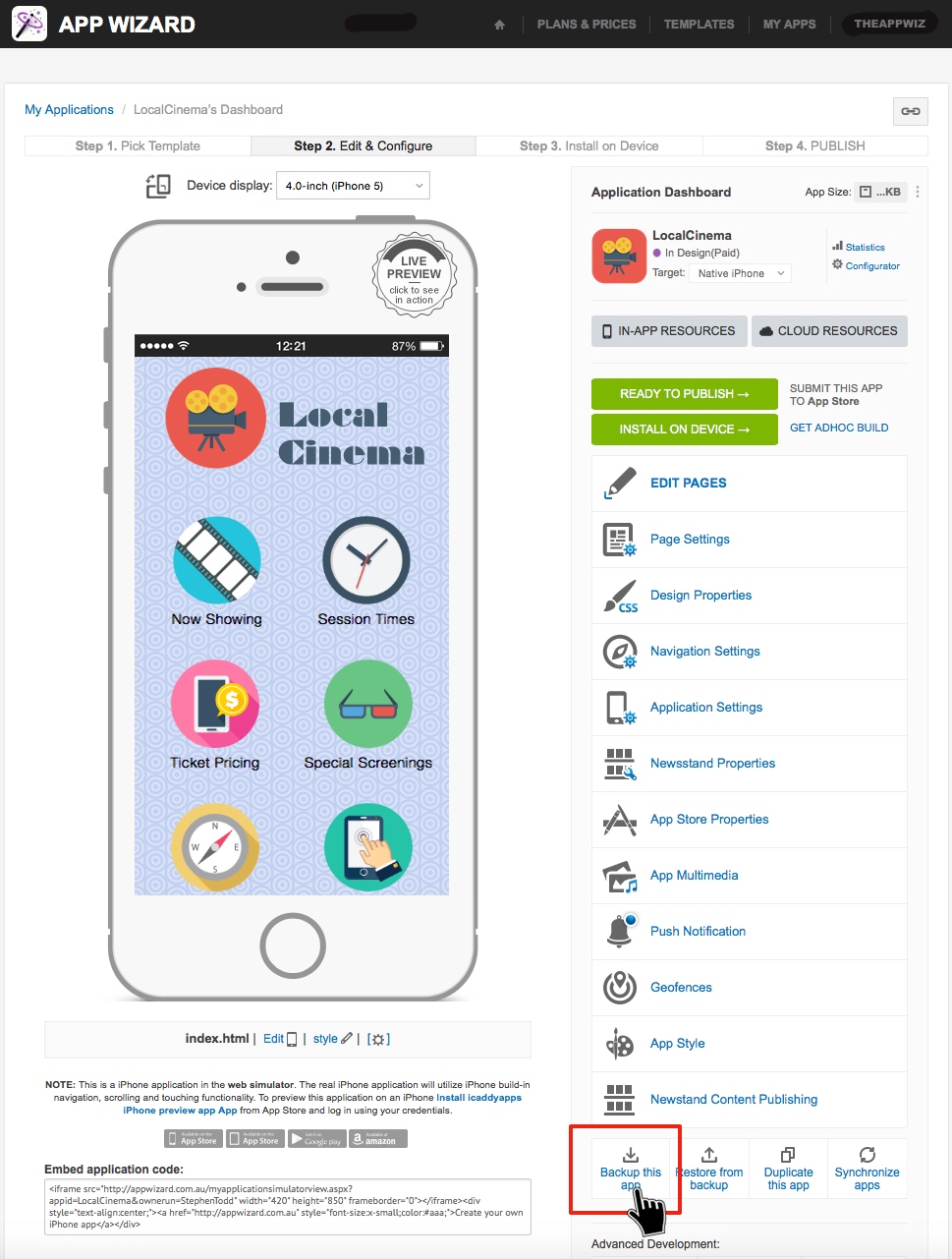 From the Application's 'Dashboard', click 'Backup this app' as shown above.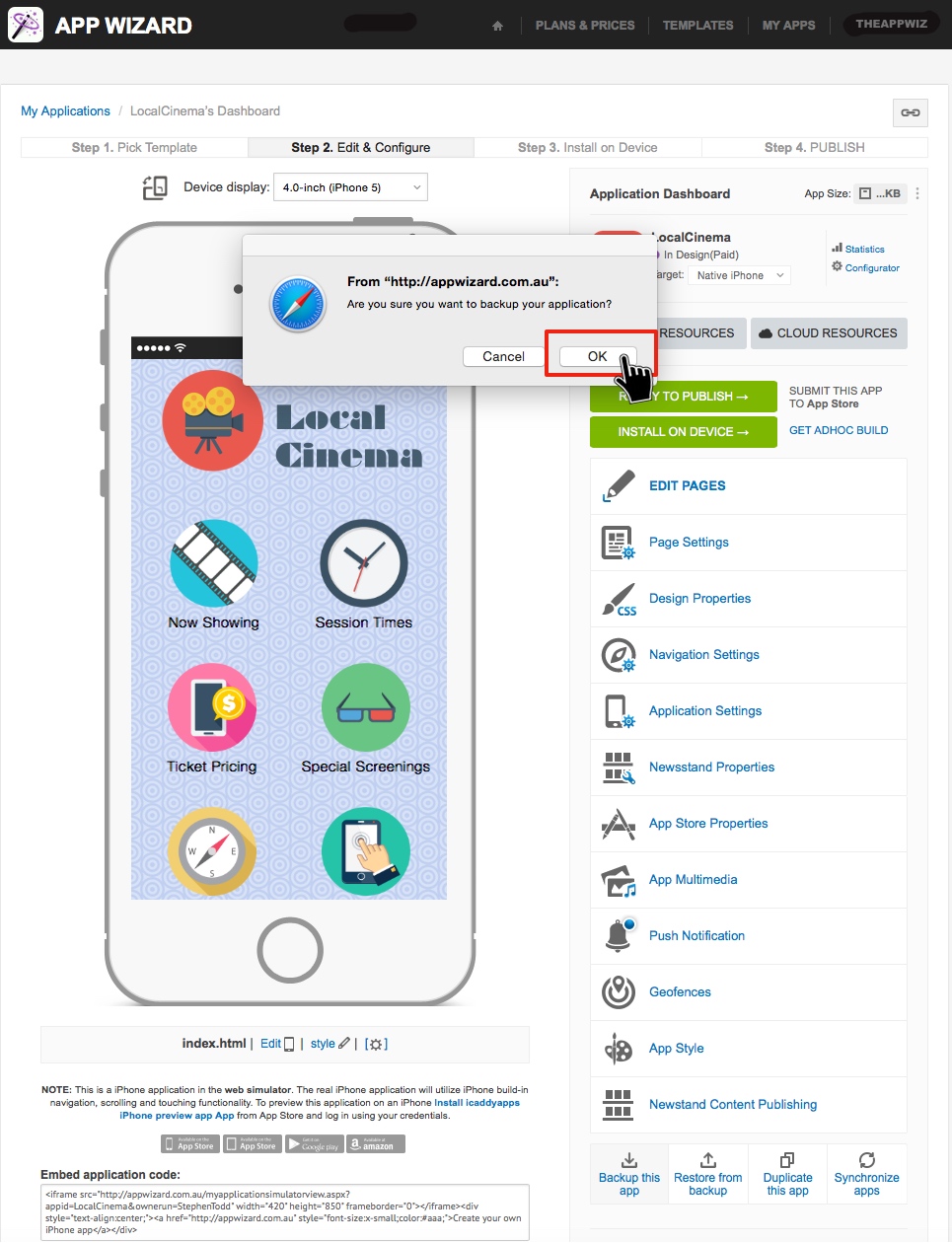 Click 'OK' in the promt window (as shown above).
The application will now start downloading and a blank browser tab will open automatically.
Note: You can return to your application, but do not close the blank browser tab until the download is complete.
The downloaded back-up file (.zip) can be used if you need to restore an App to an earlier version. This can be handy in the event that you did not save changes during App development and your system suffered power loss / crashed etc.