Frequently Asked
Questions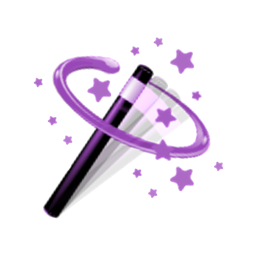 1. Why Have Your Own App?
Apps are a proven marketing and communication tool that enables direct engagement with consumers and stakeholders. In the digital economy, all types of businesses, associations, groups, not-for-profits and organisations can benefit from mobile application technology. Promote your business with your own App to stay competitive, share information, increase digital exposure and maximise your marketing potential. Apps offer an unparalleled level of customer service and engagement unavailable through traditional communication channels.
2. What are the system requirements?
You can build an App with App Wizard on any desktop or laptop computer (Windows or Mac operating systems), however you must use an internet browser compatible with our build framework. Supported Browsers include Safari, Chrome, Firefox and Opera. Using other browers may result in limited editing functionality and are not recommended.
2. Will I own the App and will my intellectual property (IP) be protected?
Yes and yes. You will own all the content developed in the App, however the source code will only operate using the App Wizard online framework. Your IP is yours. All ideas and IP associated with all Apps developed using App Wizard are fully reserved by the subscriber.
3. Can we include advertising or monetise our App?
App Wizard offers integration with AdMob and RevMob for monetisation purposes. Depending on the purpose of the App, the inclusion of advertisements in an App is an option to generate new revenue streams. Advertising is purely optional, noting Apps can be designed to include various alternative means to generate revenue. There are no restrictions on the extent of advertisements, however excessive advertising may clutter the App and potentially diminish its visual appeal and functionality. Builders are encouraged to be mindful of building an App which strikes a balance between aesthetic appeal, the delivery of services and the benefits of establishing new revenue streams.
12. Should we charge users to download our App?
Charging users to download your App (as a 'Paid App' on the App Stores) is not ordinarily not recommended, as this may represent a barrier to entry for customers and discourage use (and thereby impact on the availability of the benefits and services you are offering through the use of your App). Charging a download fee is optional, however subscribers that wish to publish as a 'Paid App' normally publish under their own developer accounts (in order to receive the revenue from the App Stores). Alternatively, you can publish under the App Wizard developer accounts and enter into a contract with App Wizard to receive the download fees (less a handling fee) at an agreed frequency.
4. Who can build our App?
Anyone can build an App with App Wizard. Our simple build framework and design toolbox means that previous experience and code-writing skills are not required. Our extensive build tutorials and step-by-step guides making building an App a breeze. Use existing staff, a webmaster or your 'I.T. guy' to easily build an App using the App Wizard platform.
5. What skills are required?
If you can create, save, rename and adjust the dimensions of an image file (using standard photo-editing software), you have all the skills you need to build an App. Our build tutorials make the build process quick, simple and efficient. If you ever have a problem, simply contact the Help Team. The App Wizard website also caters for experienced developers and persons familiar with writing HMTL code. Novice to expert, we've got you covered.
6. Do we have to build and manage our own App?
You can build and manage an App in several ways. You can build your App yourself, or you can engage another business to build your App using the App Wizard framework, or App Wizard can build your App for you - the choice is yours. If you build your own App you must also manage your own App. App management includes any ongoing editing or updating requirements after the App is published. If you request App Wizard to build your App, you can either manage the App yourself (Self-Managed Subscription), or have App Wizard manage the App for you (App Wizard-Managed Subscription).
7. How long will it take to self-build an App?
If you already has existing image files (for example, photographs and information about your products, services or facilities), there is no reason why you can't have your App ready to publish after just a few days' work. The App Wizard build framework provides full customisability, so the time taken to finalise your App depends on the amount of customisation applied. You can use any pre-built App Wizard template to 'fast-track' an App in no time at all. Please allow up to ten (10) days for the App to be approved for publication by each Store (i.e. App Store and Google Play Store).
8. Do you recommend any particular editing software to prepare images?
Any image editing software can be used that allows you to save an image as a .png / .jpg file type on your local computer. There are many simple (and free) image editing programs available (including pre-installed software on your computer). The important aspect is to be able to resize the dimensions of an image and save the file locally. Saved images are then uploaded directly into your App as required.
9. What kind of images can we use?
You can use any type of digital imagery you like, including in-house material, aerial photography, images taken from a smartphone or tablet, professional photography, graphic art, satellite imagery, or any content legitimately sourced online. The App Wizard design toolbox includes a great range of free icons and backgrounds which can be used to customise your App as required. Alternatively, any icon, image or background can be uploaded and used in your App. Please note that standard legal, copyright and attribution requirements apply to all externally-sourced App content.
10. How many templates can we have (i.e. Apps in production)?
Once you've setup an account, you can have as many Apps in the development phase (under construction) as you like. This means you can start off with our basic subscription plan and build as many 'draft' Apps as you like for various target plaforms, then upgrade your subscription when you are ready to publish all the Apps across the various platforms. See the next FAQ for further information regarding our subscription plans.
11. How many Apps can we publish?
The number of Apps able to be published depends on the subscription plan selected. Each subscription plan includes the ability to publish on the App Store (for Apple devices) and/or Google Play Store (for Android devices). We make the publishing process hassle-free. The App Wizard system utlises our registered developer accounts to publish Apps with Apple and Google - this means subscribers don't require their own developer accounts, so you don't have to worry about a thing. Resellers and existing developers can use their own developer accounts if preferred. Our subscription plans represent unbeatable value for money. See our Prices page for further information.
13. How does the sync function work?
The App Wizard framework allows you to sync (update) new content to your App after it is published, without the need to republish the App through the App Store(s). This feature is a great way to remain agile and flexible in a changing marketplace. Simply update the App anytime as required, then the next time the user opens the App on their device, the new content will sync automatically, providing the latest version of the App for immediate use.
14. How do the App Wizard Previewers work?
The App Wizard Previewers are an integral component of the App Wizard build framework. Our Previewer Apps allow you to test-drive your App and verify the functionality and design, prior to publishing. Simply download the correct Previewer for the App's target device type (from the respective App Store), then log-in using your App Wizard username and password credentials to access all the Apps in your account. For further information about downloading and using our Previewers, see How to Download the App Wizard Previewer and How to Preview an App on Your Device.
15. Why choose App Wizard?
Low start-up cost and unbeatable prices. Full self-service build framework which dramatically reduces the price of an App. Exclusive templates. Fully customisable framework. Instant access - free trial. No developer accounts required. No experience required. Extensive support framework and online tutorials. Australian-based support services and contact centre. Take control of your App's content - update your App and sync content without re-publishing, as often as you like (at no extra cost). App Wizard makes it easy to choose, easy to build, easy to preview and easy to publish. Join App Wizard and start benefiting from the digital economy today!