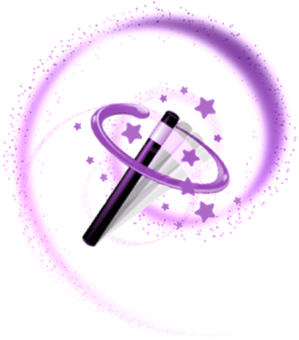 Geo-fences allows businesses to set-up geographic boundaries around specific locations such as retail outlets. When an App-user enters the fenced area, a notifcation messsage is automatically sent to their device. This is a great way to let customers know your business is located nearby.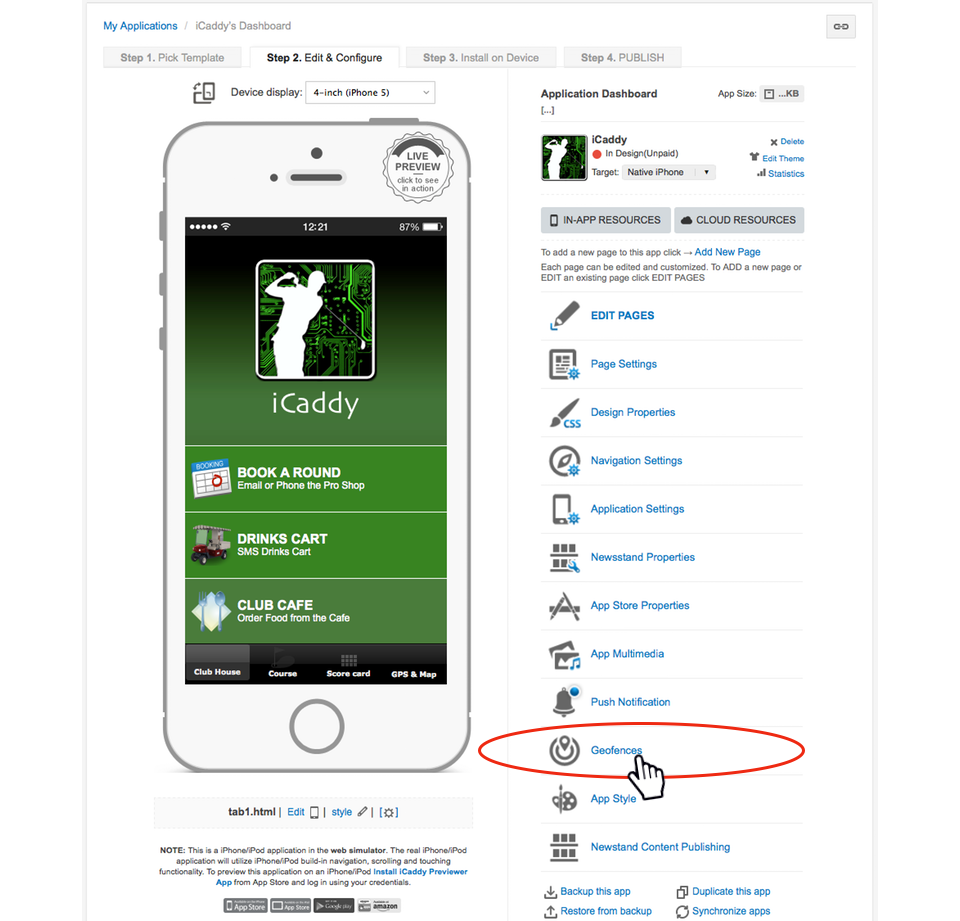 From the application's Dashboard select 'Geofences' (as shown above).
Note:
The Geo-fence function allows a message to be sent to the App-user when the user is a specified distance from a nominated location (i.e. proximity-based messaging). For example, you could send a message about your business (promoting a product or sale) when the App-user is located nearby.
The Geo-fence function is not included in standard App Wizard templates and needs to be configured specifically for each App where this feature is used.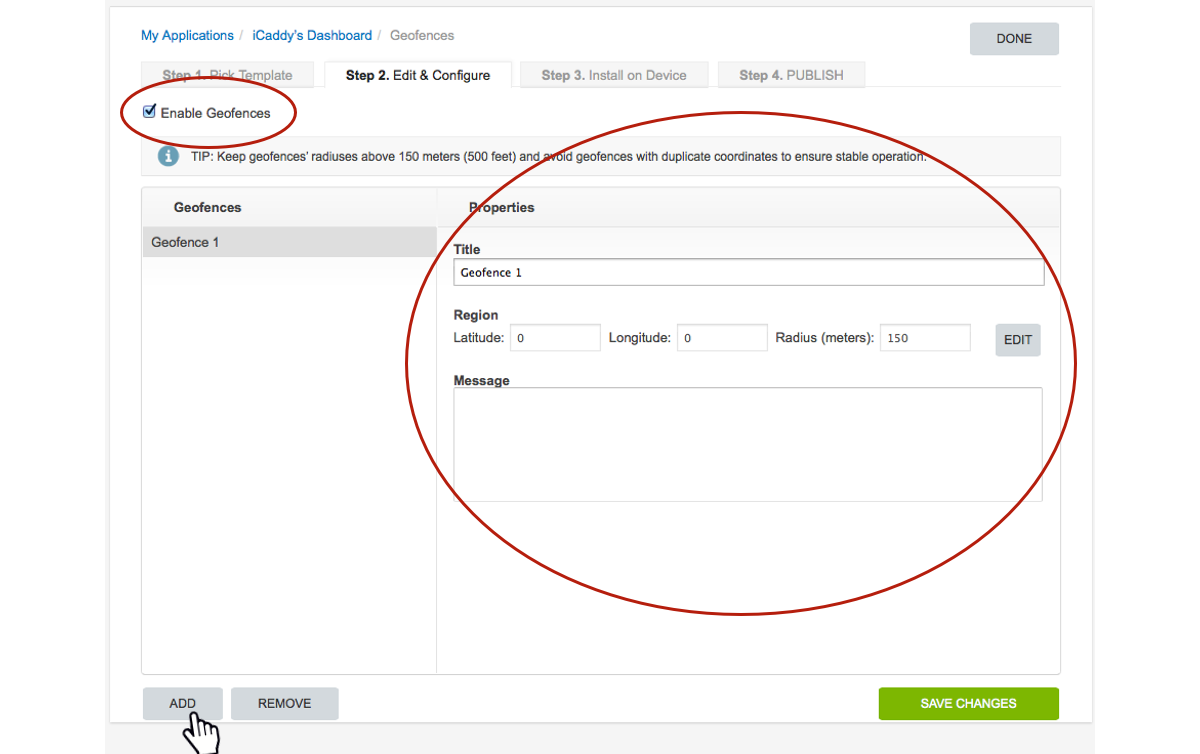 On the Geofences page, select 'Enable Geofences' at the top left. You will then be able to enter the 'Geofence' details, including the location (by entering latitude and longitude data in decimal degrees format), trigger radius and the message that will be sent to the App-user. Multiple Geo-fences can be established on the same App, by simply 'Adding' additional geo-fences.
Tip:
Use the latitude and longitude data provided in Google Maps / Google Earth for each location used.